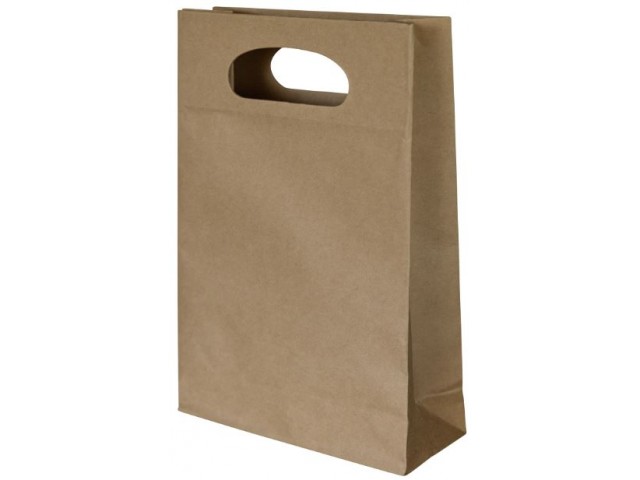 Accessory Size Brown Paper Bag with gusset and die cut handle
Code: BDCA1
Dimensions: 225 x 155
Unit: Each
---
Sturdy Brown Paper Bag with Die Cut Handles - Accessory Size 255x155+60mm Gusset
This range of bags is super sturdy, stylish and comes with a cut out (die cut) handle.
The accessary (extra small) size bag is ideal for jewellery or accessory items.
Made from eco-friendly kraft paper it is a perfect alternative to plastic.
225mm x 155mm x 60mm
Colour: Brown (Kraft)
Sold Individually
200 per carton
Order Online 24/7
Delivery throughout NZ
Want your own branding on your bag? Talk to us about screen printing this bag.