Cube (Hinged Lid) Cardboard Box 50 x 50 x 50
These empty cubed boxes have a white outer and a tuck in hinged lid.
Hinged lid boxes are easy to assemble and are self locking and are ideal for gifts, chocolates, soap and candles, parts and much more.
Made from environmentally friendly cardboard and 100% recyclable.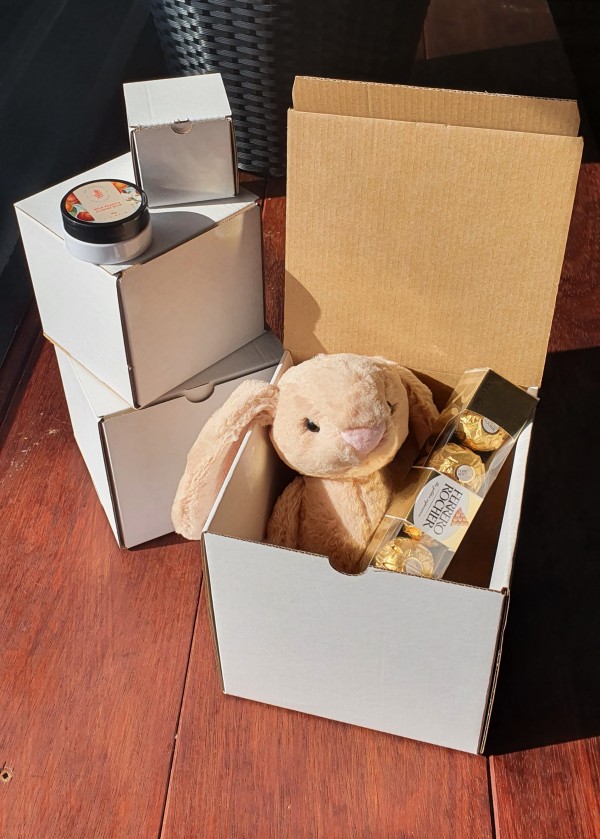 Want to add a personalised or branded label? Visit www.labelsplus.co.nz (a Division of Packaging Products) for further details or call 0508 334 466