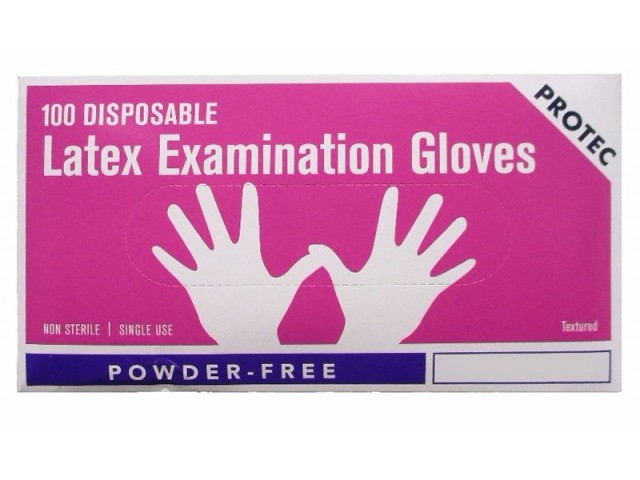 Disposable Latex 'Powder Free' Gloves (Protec) LARGE
Code: HGPLPFD
Dimensions: E x tra Large
Unit: Packet/100
---
Latex Gloves
Latex Exam Gloves - designed for use in medical areas where protection from blood borne infection is essential.
Ambidextrous fitting.
Up to five sizes available.
High production standards to TGA and FDA requirements from an ISO audited supplier.
No Powdered Gloves for people with allergies to conventional glove powders.