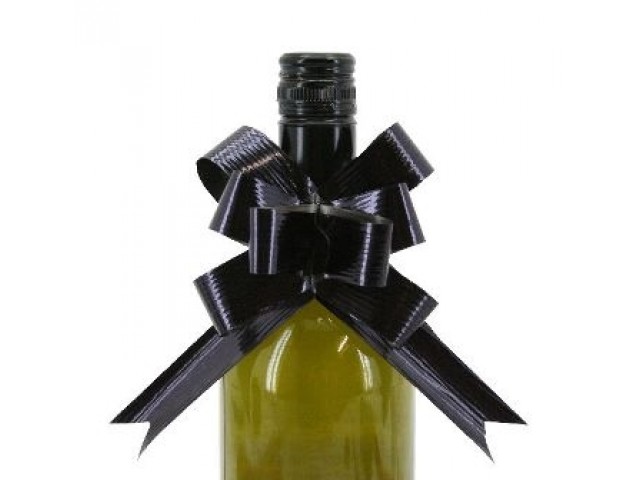 BLACK Ribbed Metallic 22mm Pull Bows (Pack/100)
Price: $27.81 - $35.80 /packet
Code: RB2306-95
Dimensions: 22mm
Unit: Pack/100
Quantity Pricing
| Quantity | Rate/packet |
| --- | --- |
| 1 packet | $35.80 |
| 2 packets | $31.28 |
| 4+ packets | $27.81 |
---
METALLIC BLACK RIBBED 22mm Pull Bows (Pack/100)
Pull bows are easy to use and add extra 'bling' to your gifts.
Perfect for wine bottles, gift hampers, gift boxes, cello bags and more.
How to use a Pull Bow
To use simply hold the 2 smaller/thinner ribbons (inside) and use your other hand to slide the outside ribbon upwards to make the perfect bow.
You can curl the longer smaller/thinner ribbon by placing your thumb and scissors on either side of the ribbon (45 degree) and drag the entire length of the ribbon.
Size: 22mm
Pack: 100 Pull Bows
Colour: METALLIC BLACK RIBBED
Order Online 24/7
Delivery throughout NZ
Corporate gifts, birthday presents, Christmas presents, wedding presents and more.
Finish off the look with a wine cello bag