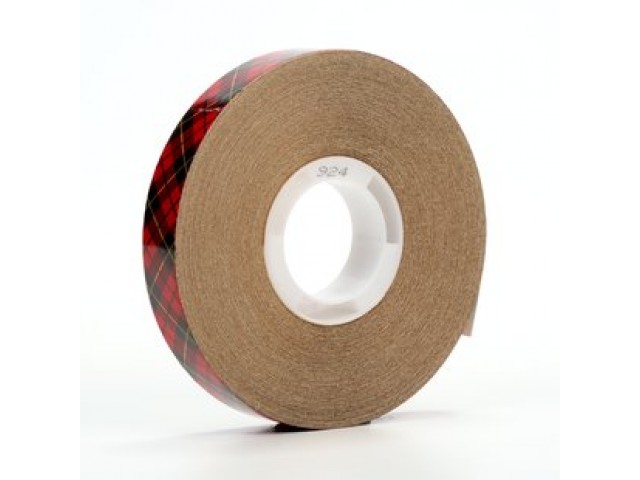 ATG Tape 3M 924
Code: TM924B
Dimensions: 12.7mm x 33m
Unit: Roll
---
Scotch(R) ATG Adhesive Transfer Tape 924 is an acrylic, reverse wound, pressure sensitive adhesive on a densified kraft paper liner. General purpose adhesive transfer tape. For use with Scotch(R) ATG Adhesive Applicators.
*A great go-to general purpose adhesive transfer film tape. Offers high adhesion, good solvent resistance, and excellent UV resistance.
*The ATG tape system delivers a controlled application of the adhesive while the liner rewinds into the ATG applicator. It bonds on contact, and works on a variety of substrate or material combinations.
*The ATG tape system is versatile, convenient, quick and easy to use. There is no mess or clean up. It is a cost effective replacement to rivets, staples, screws, bolts, liquid adhesives. Safer than hot melt adhesives.