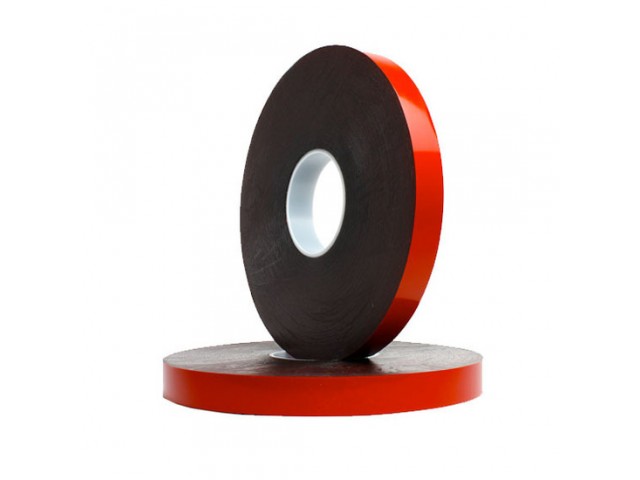 2046 UHB (Ultra High Bond) Black Foamed Tape
Code: TS2046B
Dimensions: 24mm x 33m + 1.5mm Thick
Unit: Roll
---
2046 UHB (Ultra High Bond) Black Foamed Tape 24mm x 33m (1.5mm thick)
TYPICAL APPLICATIONS:
Excellent for bonding dissimilar materials such as laminates, metal & plastics.
Permanent joining of metals in textured surface applications.
Used for metal, plastic trim mouldings & panel mounting in the Automotive, Marine & Construction markets.
Mounting of architectural hardware - decorative trim, glazing bars & profiles.
Ideal for metal to metal bonding where dark grey /black colour is unobtrusive, also used on PVC extrusions.
Excellent for die cutting required shapes or profiles
FEATURES:
Excellent UV, Moisture & Weather resistance.
Operating temperature resistance between - 30°C to + 120°C.
Very Good conformability & compressibility for uneven surfaces.
Excellent resistance to most solvents, chemicals & cleaning agents.
Absorbs dynamic stress loads & accommodates degrees of differential expansion between different substrates.
Coated with a high tack / shear modified acrylic adhesive.
No corrosion or deformation.
Sold Individually
Size: 24mm x 33m (1.5mm thick)
Order Online 24/7
Delivery throughout NZ