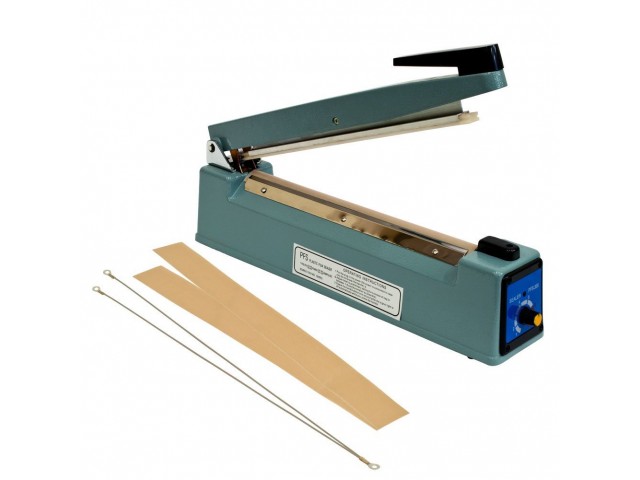 Impulse Heat Sealer 500mm Hand Operated
---
Impulse Heat Sealer 500mm Hand Operated
Our quality Impulse Heat Sealers are perfect for a multitude of packing applications.
This Impulse Sealer ensures a water tight and air tight seal for effective autoclaving and sterilization procedures.
Seals air and watertight on Polyethylene, Polypropylene, Pilofilm, Polyurethane, Polyflex, Polyvinylchloride, P.V.A, Mylar, Saran, Tivac, Nylon and all other heat sealable materials.
Size: 500mm
Hand Operated
Order Online 24/7
Delivery throughout NZ
Replacement parts available:
Teflon Blind (Heat Sealing Tape)
Elements