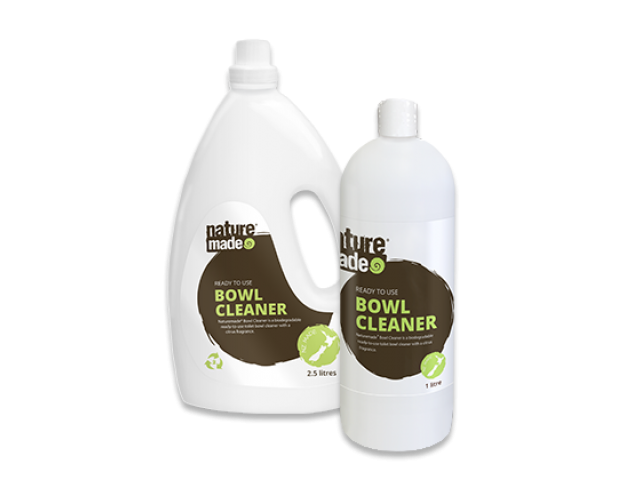 NatureMade Toilet Bowl Cleaner (1 Litre Bottle)
Code: WCDBC01
Dimensions: 1 Litre
Unit: Each
---
FRESH AND CLEAN TOILET BOWL CLEANER
Bowl Cleaner is a ready-to-use toilet bowl cleaner suitable for sanitising and deodorising toilet and washroom surfaces. Its biodegradable formulation makes it safer for the environment, while being highly effective.
Leaves toilets fresh & clean
Great fragrance
Septic tank safe
Biodegradable
Environmentally safe
Recyclable container
Directions for Use:
Squirt a liberal amount of Bowl Cleaner around the bowl. Allow to run down the porcelain and then scrub with a brush and flush. Allowing dwelling time can save cleaning time.
Also available in a 2.5 Litre Bottle - contact 0508 334 466 or email sales@packprod.co.nz for pricing and MOQ details.