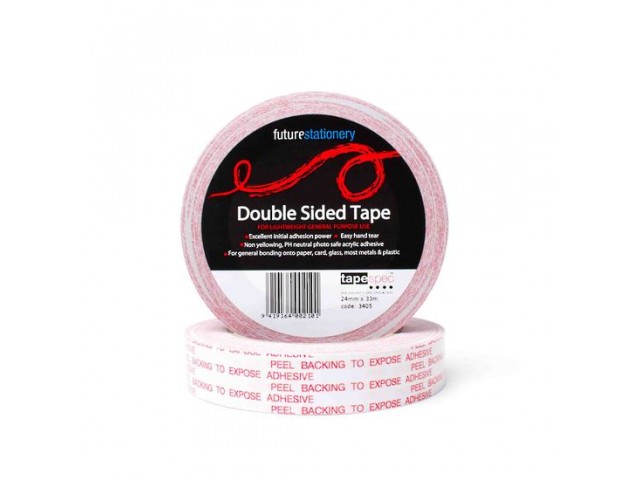 General Purpose D/S Tape 3405
Price: $8.57 - $13.34 /roll
Code: TS3405
Dimensions: 24mm x 33m
Unit: Roll
Quantity Pricing
| Quantity | Rate/roll |
| --- | --- |
| 1 roll | $13.34 |
| 6 rolls | $9.64 |
| 12 rolls | $9.31 |
| 24+ rolls | $8.57 |
---
FOR GENERAL PURPOSE USE
Made from a strong clear Polyester film which is hand tear able for ease of use.
Excellent initial adhesion power & for long life bonding.
The acrylic adhesive is non-yellowing, PH neutral & photo safe.
The silicone paper release liner is printed remove to expose adhesive
Excellent for laminating, mounting & various lightweight attachment applications.
For general bonding onto paper, card, glass & most metals and plastics.
Used in the office, school, home, printing industry, craft & art studios etc.